Management Team
Our business is about relationships, and we have a strong management team in place that understands this. They are committed to furthering the development of our financial representatives through training and guidance, so the representatives can establish enduring and solid relationships with their clients.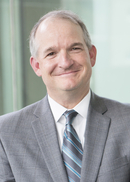 Managing Director
Office 303-996-2382
Personal:
Eric is a seasoned professional who has devoted his career to strategic wealth management and financial planning.  His approach draws on over 25 years of personal experience and the extensive resources of the Northwestern Mutual Wealth Management Company.  Eric focuses on building long-term relationships based on integrity, knowledge and commitment.  Eric graduated from the University of Washington where he majored in Accounting.
Wealth Management Practice:
Financial planning doesn't happen by chance; it is the product of sound decision-making. Whether you are looking to protect, grow or transfer wealth, as a Wealth Management Advisor, Eric McGough and his team of professionals can help. McGough Financial Group understand the complex financial issues and the ways in which these issues might affect your future.
Financial planning requires a commitment of time. McGough Financial Group of Northwestern Mutual, Greenwood Village, will work to understand your current personal and financial circumstances and your goals for the future. McGough Financial Group will work to do more than determine a planning solution -- they will build a strategy that is right for you. Based on your personal objectives, McGough Financial Group will work to develop a financial plan that balances your short-term needs with your long-term goals.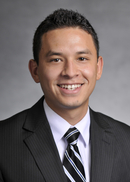 College Unit Director
Office 303-996-2363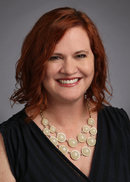 Office 303-996-2360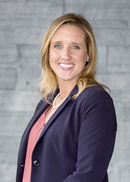 Maggie N Reilly

maggie.reilly@nm.com
Office 303-996-2382
Maggie Reilly joined the McGough Financial Group in 2016 as Eric's Executive Assistant. She wears multiple hats ranging from Human Resources to assisting Eric with overall operational duties.
Maggie graduated from Colorado Mesa University in 2009 with a degree in Business Administration with concentrations in Management and Marketing. Her affinity for helping people launched her into a career in the healthcare industry and has now lead her here. Maggie's passion, excitement and determination to help everyone is right in line with our mission at McGough Financial Group: Cultivating prosperous lives.
Maggie and her husband Steven married in 2015 and are both avid sports fans. Baseball is a year-round activity in their home along with spending time with friends and family, enjoying the outdoors and cooking.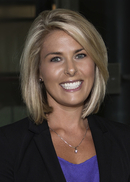 Shannon Antalek
Recruiting Director
shannon.antalek@nm.com
Office 303-996-2397
Shannon Antalek has been a recruiter in Northwestern Mutual's Greenwood Village office since November of 2015, and is responsible for selecting full-time financial representatives. She also selects candidates for Northwestern Mutual's college internship program, which has been recognized for 19 consecutive years as a top 10 internship opportunity*, as well as one of the best internships in the financial services industry.
Shannon graduated from the University of Northern Colorado in 2010 with a degree in education. After teaching Kindergarten for 5 years, she was determined to work for a values-driven company; this drive and experience, along with her patience, work ethic, and passion to make an impact on others' lives, makes recruiting for Northwestern Mutual a perfect fit.
Born and raised in Breckenridge, Colorado, Shannon and her husband, Mike, are both avid outdoor enthusiasts and love to spending time with their Golden Retriever, Tripp. Now they are both extremely excited to welcome their baby girl in September. In her free time, she loves hiking, skiing, cooking, and spending time with her family. Shannon is excited to help others achieve their goals and make their dreams a reality.
*According to Vault Guide to Top Internships, 2016.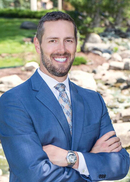 Financial Advisor
Office 303-996-2385
Shawn is married to Jill and they have a husky named Aspen.  They live in Castle Rock, Colorado. As they are both natives, they enjoy being active in the Rocky Mountains, however are prone to getting away on vacations that include white sandy beaches and palm trees.  They have fun hanging out on their deck enjoying the view, barbequing with friends, family and neighbors. 
Shawn began his practice with Northwestern Mutual in 2000.  During his first three years he qualified for Bronze, Silver, and Gold new representative awards and has been a National Quality Award winner every year since 2008 with the National Association of Insurance and Financial Advisors (NAIFA).   He first qualified for the prestigious Million Dollar Roundtable in 2006 and is a current member. 
 Shortly after they were married in 2008, Jill joined his team.  Their passion is helping people, whether helping clients build financial security, volunteering with their church, serving various charities, or mentoring and sharing knowledge with new financial representatives.   They enjoy outdoor concerts and action packed films.  Shawn and Jill are often most content and rejuvenated when the salt is in the air and the wind is filling the sails.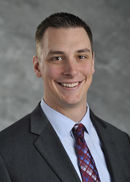 Office 303-999-3551
Field Director
Office 303-996-2373
Tyler Holden is a Colorado native by birth but grew up mostly on the east coast having lived in South Carolina, Pennsylvania and Florida before ultimately moving back to Colorado where he graduated from Chatfield Senior High School. Following high school, Tyler attended and graduated from the University of Wyoming where he was a three-year letter winner and Academic All-District Wide Receiver for the Cowboys. After his senior season, Tyler was selected as a member of the inaugural National Football Foundation's Hampshire Honor Society.
Tyler joined Northwestern Mutual in December of 2008 after determining that a career in sports broadcasting was not conducive to raising a family. Tyler achieved both Pacesetter 1st 40 and 2nd 60 in his first year with NM. In 2011, Tyler was asked to join our leadership team where he served as the College Unit Director of our internship program and lead the Greenwood Village office to two consecutive Top 20 national program finishes. In 2014, Tyler moved into the role of Field Director, where he helps with the development of our under 5 year reps and advisors. In addition to his leadership responsibilities, Tyler maintains a productive Wealth Management practice where he and his team have qualified for Million Dollar Round Table each year, but one, since 2011.
Outside of the office, Tyler volunteers and serves on various leadership teams at Mission Hills Church in Littleton, CO. Tyler is married to Emerald and they have three children; McKinley, Presleigh and Hueston. In his free time, Tyler enjoys anything sport related, hiking, camping, fishing and skiing.